Meet the team that created the world's first and only automated microfat processing tool.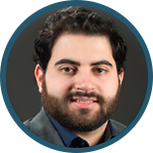 Founder, Chief Executive Officer
Mr. Zobi is the Founder and CEO of Syntr Health with over 8 years of experience in microfluidics and biomechanics, and has headed research and development, management, and grant submissions. He has successfully attained all funding and has guided the company towards 510(K) clearance and commercialization of the SyntrFuge System.
Mr. Zobi received his BS in Biomedical Engineering, specializing in micro and nanotechnology, from the University of California, Irvine, and recently received his EMBA from Quantic School of Business and Technology.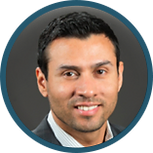 Co-Founder, VP Business Development
Mr. Salas is Co-Founder of Syntr Health with over 8 years of experience in microfluids and 8 years of experience in finance within the mortgage industry. As VP of Business Development, he is responsible for creating a sustainable competitive advantage and preparing technical product documentation, in addition to managing sales and marketing strategies.
Mr. Salas received his BS in Biomedical Engineering, specializing in micro and nanotechnology, with a minor in Business Management from the University of California, Irvine.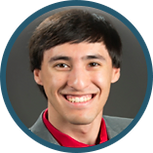 Co-Founder, VP Engineering of Syntr
Mr. Stovner is Co-Founder of Syntr Health with over 8 years of experience in microfluidics, biomechanics, and microelectronics. As VP of Engineering, he is the lead engineer and designer of the SyntrFuge system and oversees the manufacturing, automation, and optimization of the device while supervising mechanical testing and engineering documentation.
Mr. Stovner received his BS and MS in Biomedical Engineering, specializing in additive and subtractive manufacturing, from the University of California, Irvine.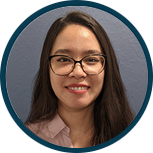 Researcher, Veterinary Sciences
Ms. Kang is a research assistant with over 4 years of management experience and over 2 years in veterinary medicine. Since starting her veterinary career, Ms. Kang has moved into the role of Veterinary Nurse which has allowed her to assist with assessing and treating patients, surgical procedures, and laboratory work. As a researcher at Syntr Health, she has contributed to the creation of bench test protocols, obtaining laboratory data, and the development of business and research advancements. In the veterinary space her goal is to target the treatment of Canines experiencing Spontaneous Knee Osteoarthritis (OA).
Ms. Kang received her Associates Degree in Biology from Cerritos College and is currently working on her Bachelor's degree in Biological Sciences.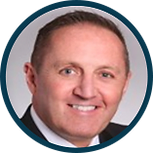 Mr. Shackleford is a seasoned senior sales and marketing executive with over 25 years of experience in the medical device industry. He brings over a decade of wound-care-specific experience from industry leader, KCI/Acelity, where he helped build their negative pressure business and ascended to VP of Sales. He was VP of Sales & Marketing at Spiracur, commercializing a disruptive disposable Negative Pressure Wound Therapy device, which was sold to KCI/Acelity in December of 2015. Mr. Shackleford has held senior management positions in a variety of medical device firms, including GE Healthcare, Labcorp, and Philips.
Mr. Shackleford's innovative leadership style has facilitated the development of high performing sales, clinical, service and marketing teams throughout his career. These teams have ranged in size from 10 individuals to 100+ and the associated revenue growth has ranged from $5M to $250M plus. Dane also brings with him strategic planning and marketing development experience into the Hospital, Physician, Managed Care, Clinical Trials, Skilled Nursing, and Home Health markets.
Mr. Shackleford received his BS in Business Administration from California State University, Long Beach.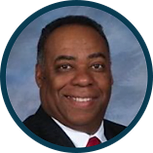 Clinical Research, Advisory Board Member
Dr. King brings more than 25 years of experience in health technology, business, and policy management in both public and private sectors. He was the Chief Science and Investment Officer as well as co-founder of BioAccel a Biotech business Accelerator with a portfolio of over 20 companies with a combined valuation of over $1B. Prior to starting BioAccel, Dr. King was the Vice President of Business and Strategic Partnerships at The Translational Genomics Research Institute (TGen) where he was responsible for alliance management, business development, and technology commercialization. Dr. King has in-depth experience in creating and launching novel programs and companies designed to transform new technologies from research discoveries into useful products and business opportunities. Dr. King is an expert in developing and executing novel strategies for integrating science and business. He has held several senior level positions at the National Institutes of Health, including Associate Director of Intramural Research and Director of Technology Transfer at the National Human Genome Research Institute. Dr. King helped manage the development of several technology programs associated with the Human Genome Project. He shared responsibility for over 300 scientists, with extensive experience in academia, government, and industry. He has been involved at various levels in the formation and launch of over 23 biotech companies and currently serves on several boards.
Join our growing network of clinician partners.
Apply to become a Syntr partner. Sign up to be one of the first 50 users.
We will work with you at your facility to familiarize and train your practice
Join our growing list of Syntr partners offering
natural and affordable Microfat treatments
Stay Connected To Receive Important Updates